A smartphone camera nowadays can do a fair job when it comes to creating good-looking pictures. But if you want to pursue advanced photography, a DSLR is a better choice to learn the essentials.
Since DSLRs are quite an investment, we suggest you start with a budget DSLR. Polishing your skills on an entry-level DSLR and then switching to a high-end/costly DSLR is usually the preferred path. So, here are some great options under Rs 30,000 that you can start with.
Best camera phones under Rs 20,000 in India for June 2019
The Nikon D3400 succeeds the company's other beginner-level DSLR – D3300. It is considered as one of the best choices for beginners with easy to use functions and quality results.
It comes with a Guide Mode, which teaches the user the art of clicking great pictures. The camera also delivers accurate colours and fine details with the help of a reliable 24.2 megapixel sensor.
Nikon has added a SnapBridge feature to this camera which allows users to transfer images to their smart devices via a constant Bluetooth Low Energy connection. You can also access the images using this connection even if the camera is switched off. Nikon D3400 is a feature-rich camera worth buying if you are a first-time DSLR user.
Read the full review: Nikon D3400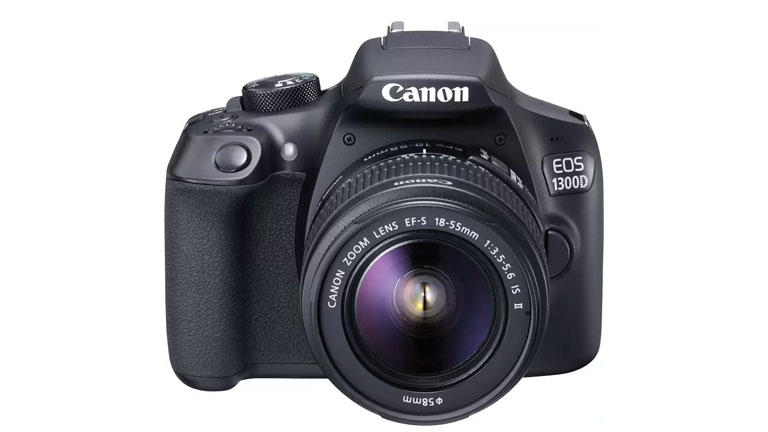 While Nikon offers a SnapBridge feature for transferring files to smart devices, the Canon EOS 1300D comes with built-in Wi-Fi and NFC connectivity which sets it apart from its predecessor – the Canon EOS 1200D.
Besides this, the camera is also equipped with an upgraded image processor-DIGIC 4+, and has a better screen resolution of 920k dots. It sticks to its promise of delivering fine image quality and captures well saturated and detailed pictures.
Read the full review: Canon EOS 1300D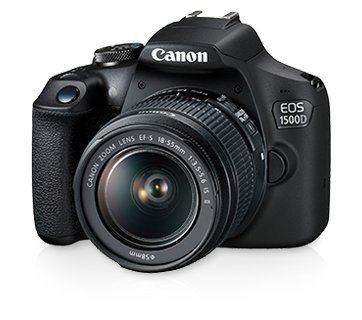 Canon EOS 1500D comes with a 24.1MP APS-C CMOS sensor which forms the backbone for the DIGIC 4+ image processor. There are 9 autofocus points along with 1 cross point. The EOS 1500D also supports Wi-Fi and NFC. It is compatible with Canon's EF/EF-S lenses and EX-series speedlites.
It retails for Rs 24,347 on Amazon India.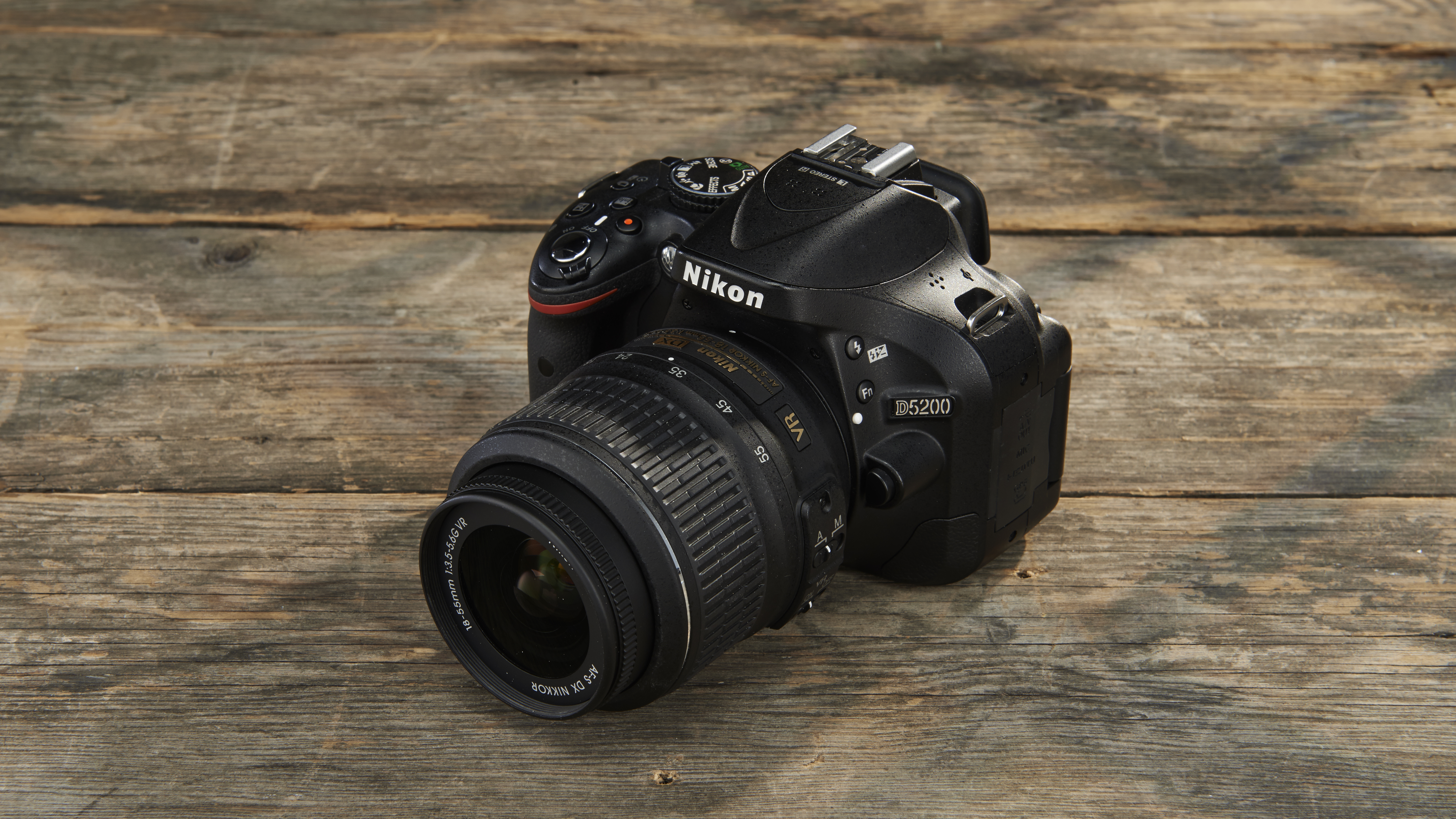 The Nikon D5200 stands third in our list. It is an alternate to the Nikon D5300 at a much better price.
The quality of images it clicks with its 24.1-megapixel sensor is great for the price it comes at, and the EXPEED 3 image processing engine does a good job of enhancing images.
Its 2016-pixel RGB sensor helps scope out accurate scene brightness and colour information. Additionally, the camera has a wide ISO range of 100-6400 which can be further extended up to Hi-2 ISO 25600, thus, it allows for quality images in almost any lighting conditions.
Those who love capturing fast-moving objects will appreciate the camera as it features a continuous moving speed of 5fps.
Overall, the Nikon D5200 is a good camera for beginners with its articulating screen combined with a simple interface.
Read the full review: Nikon D5200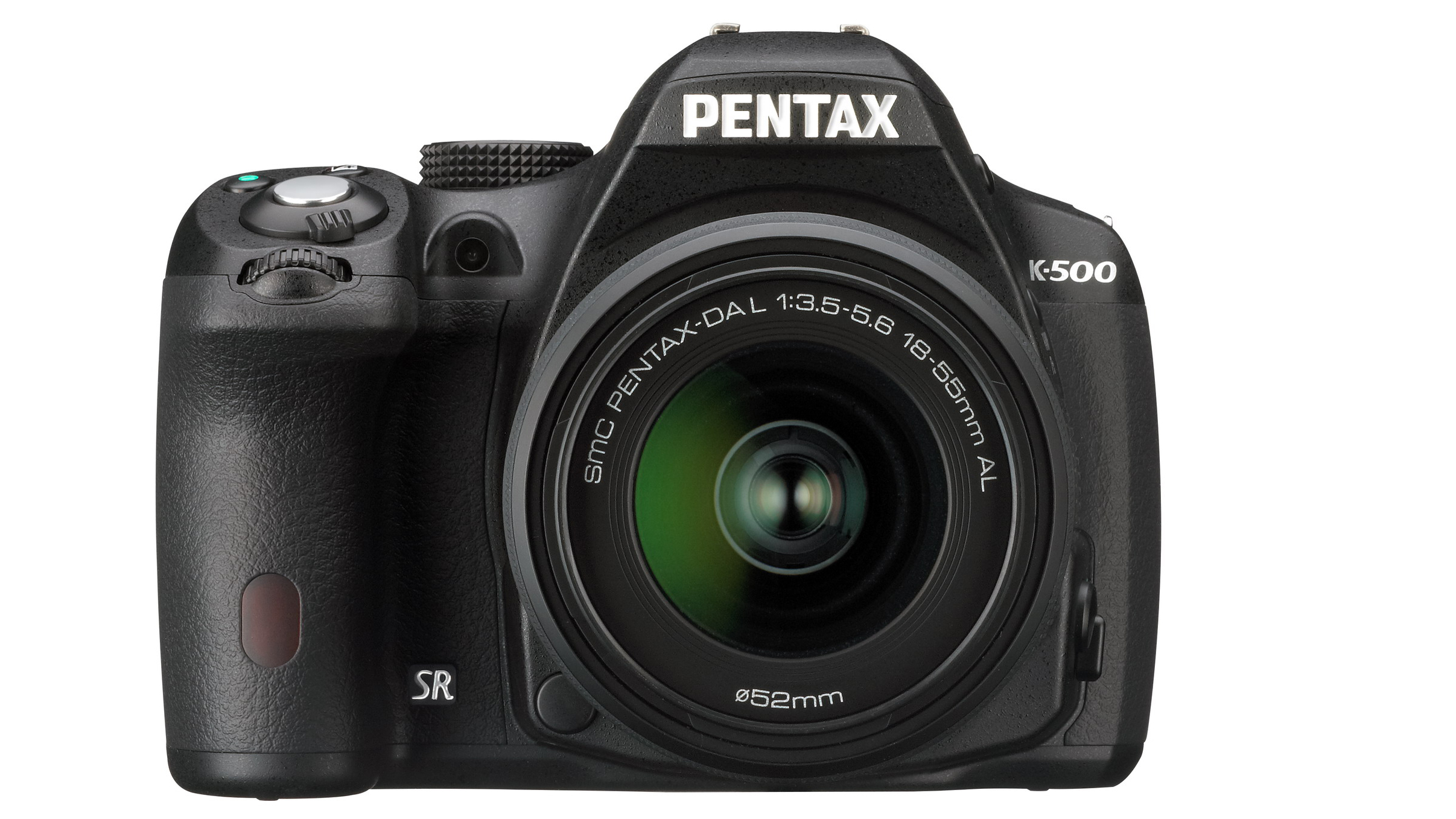 The Pentax K-500 camera features a 16-megapixel high performing sensor which delivers promising image quality when paired with the PRIME M image processing engine.
The K-500 shows that an entry-level DSLR doesn't have to compromise on features or control. Excellent image quality and build further enhances the camera's appeal, as does the viewfinder with 100%-coverage.
While the camera is good for the price, there's a reason why we ranked it at number five. The lack of any focus point display in the viewfinder is a small yet a very noticeable omission. That, along with the K-500's propensity to underexpose, makes it easy to lose faith in the camera's autofocus and exposure metering abilities.
Read the full review: Pentax K-500
You can also refer to our manually curated best camera guides
The best digital cameras in 2018
Best cameras of 2018: Top 10 cameras for any budget in India