Have you ever tried to show your friend an awesome YouTube video, only to have the action pause, just to have that buffering icon show up? Well, if it's a regular occurance in your household, it may be time to go out and buy one of the best routers, and we're here to help. After all – buffering icons should stay in the past, where they belong.
Still, the first thing many people do when dealing with these internet issues, is just throw more money at their ISP. But, even if you have the fastest internet in the world – it won't make a difference for your wireless problems. And, with all of the devices that need internet connections these days, the best thing you can do is to go out and buy one of the best routers on the market today. Luckily, we're here to help you do just that.
Unfortunately, the router market is filled with dozens of different devices – so, finding the best router for your needs can be difficult. Don't worry though, we've created a list of the best wireless routers you can buy in 2018. No matter what you need to do on the internet, you can be confident you'll find the best router for your needs right here.
In a lot of ways, Google Wifi is truly the future of wireless routers, and with it, you can finally bid farewell to the days when the only way to achieve wireless freedom was a bunch of unattractive range extenders in all of your power outlets. The premise of Google Wifi is simple – you buy a set of points and place them in key locations around your house. Then you just simply scan a QR code, and you're done. They're set up.
Read the full review: Google Wifi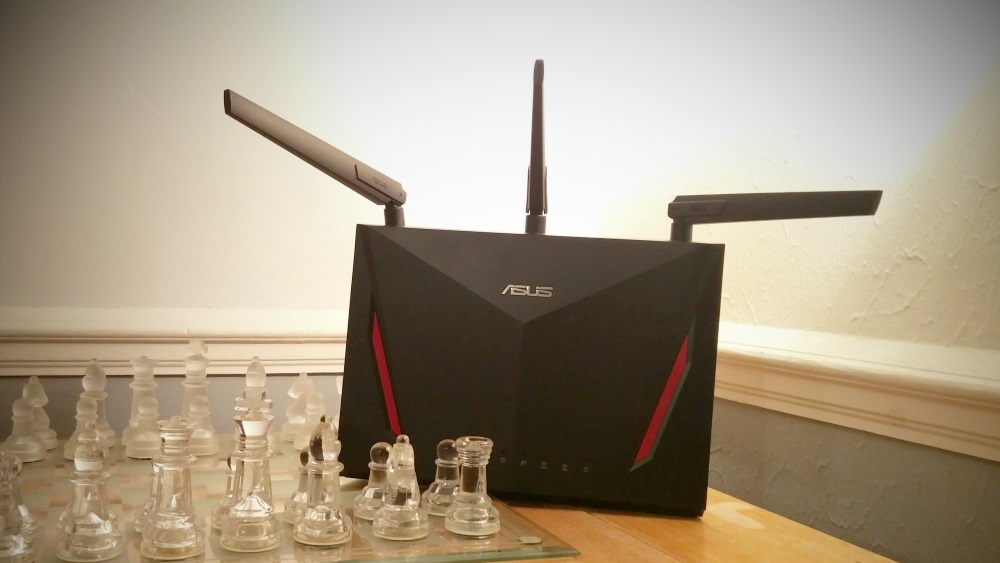 Anyone who's familiar with Asus, and especially its more gamer-centric products knows exactly what they're getting themselves into here – especially regarding design. The Asus RT-AC86U looks like the result of a Mountain Dew-fueled deal with the devil, and it will certainly stand out wherever you put it. Underneath that garish design forever, is hardware that, for its price, wholly stands up against its competition. You won't be paying a premium here for the 'gaming hardware' and, if you're looking for a fast router at a good price, you can't really go wrong here.
Read the full review: Asus RT-AC86U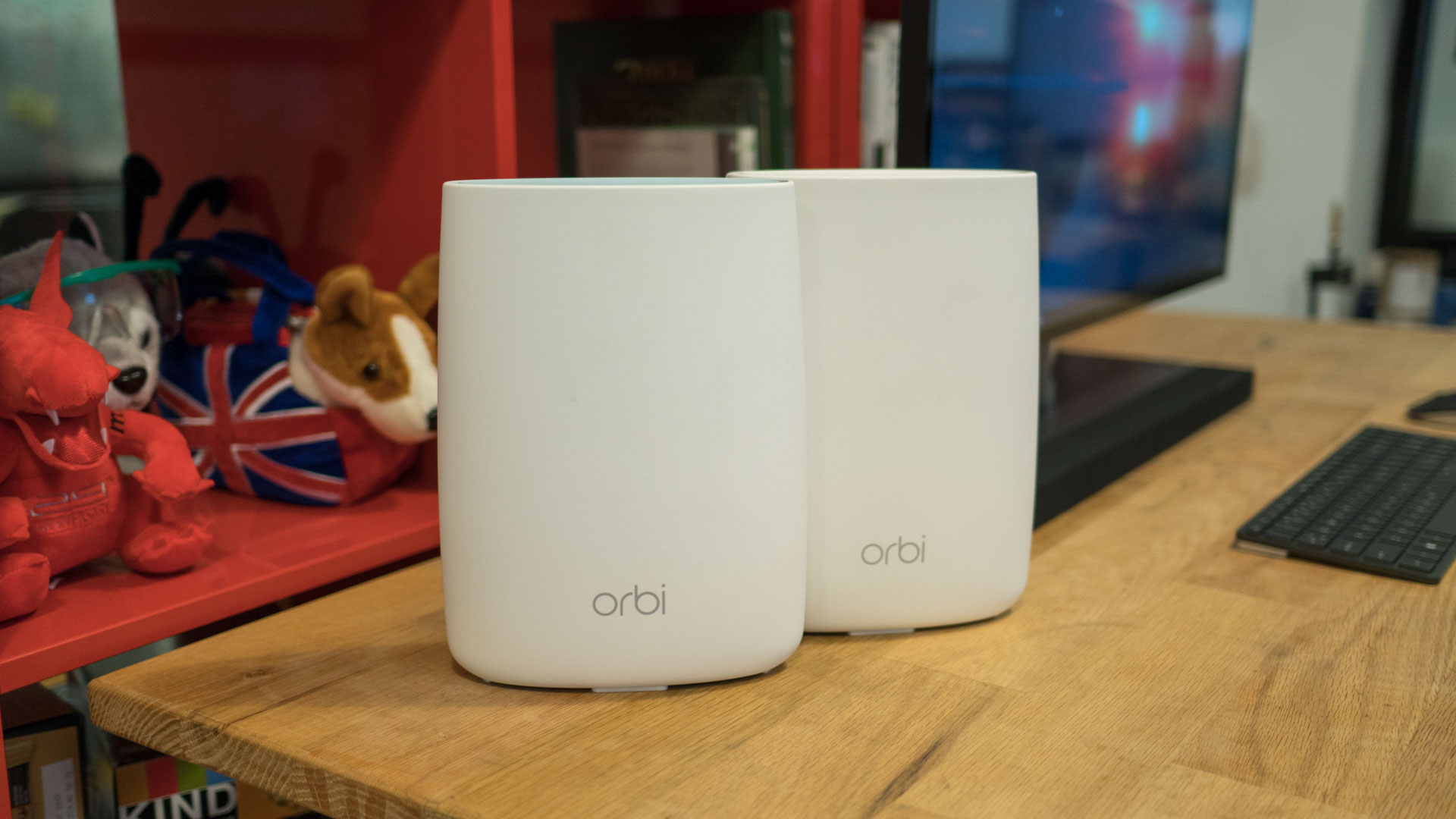 Unlike Google Wi-Fi, the Netgear Orbi wireless mesh system comes with just two units instead of three: a router and a satellite, much like a cell phone signal booster. And, it may be expensive, but it's worth it – its simple setup, requiring little more than being plugged into a modem and a wall adapter, makes the Orbi extremely accessible. Add in its fantastic performance, and it's easy to see why the Netgear Orbi is one of the best routers you can buy in 2018.
Read full review: Netgear Orbi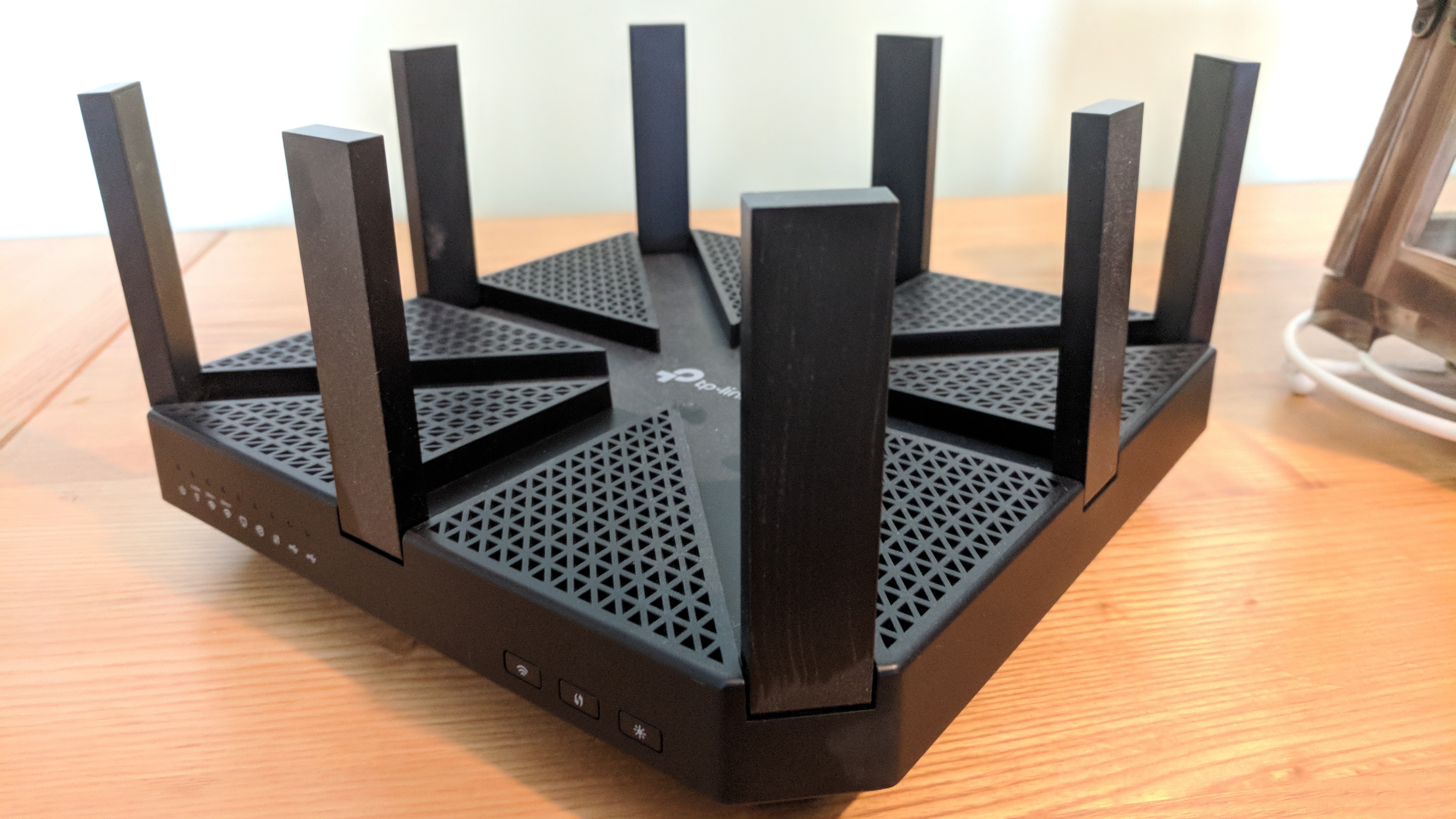 If you want high-end wireless performance from a device that looks like something out of an 90s Sci-Fi movie, you're going to want to check out the TP-Link Archer C5400 v2. Sure, it's not a Mesh Wi-Fi system like Google Wi-Fi, but it's unique in its ability to bridge consumer and enterprise users by offering high end features at an affordable price point – and with easy setup. Yeah, it looks weird, but if you're looking for the best router for a large home, you really can't do much better.
Read the full review: TP-Link Archer C5400 v2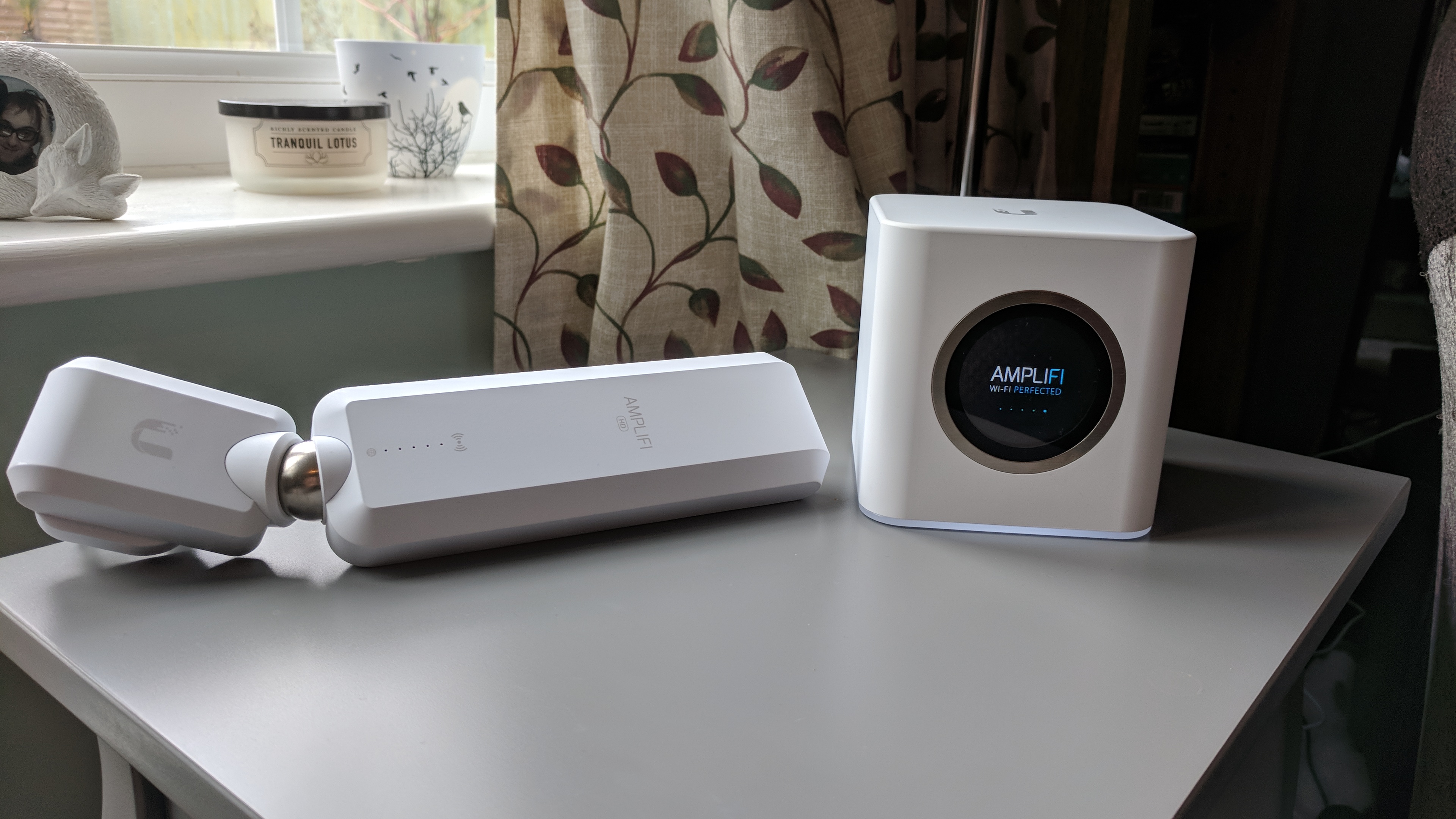 While it may be more expensive than the Google Wifi for similar performance, the Amplifi HD as a clean, modern style that would make Apple jealous. While this may seem like a minor point for some, this aesthetic means that nobody will be ashamed of installing this router in a nice open space – which will only boost it's already-great performance. In our testing we didn't notice a difference in performance, whether right next to the main router, or upstairs next to one of the included mesh units. This is one of those routers that matches great performance with great looks – as long as you have the cash to support it.
Read the full review: Amplifi HD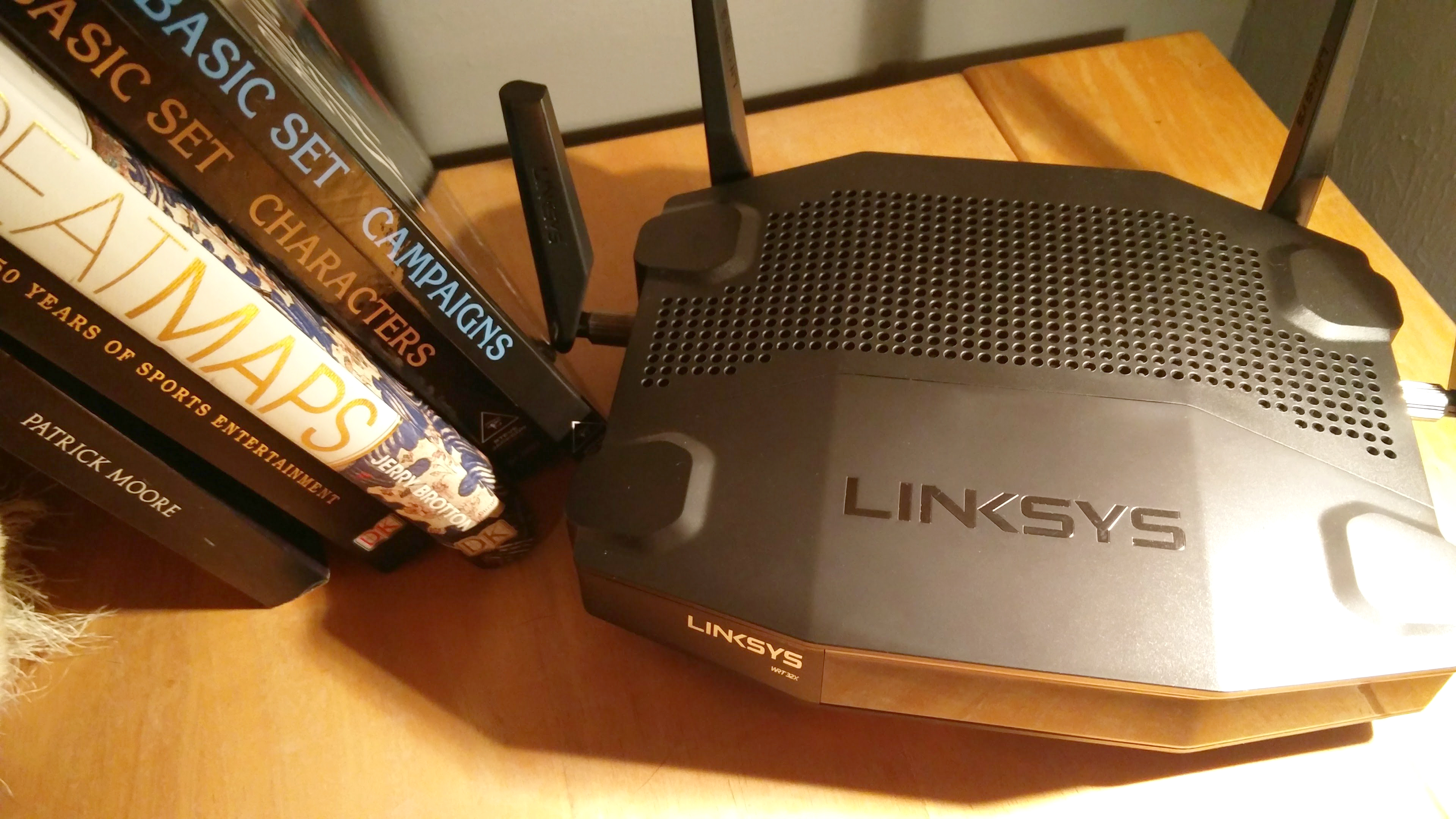 On the surface, the Linksys WRT32X might not look that different than Linksys' heavy-hitter, the WRT3200. And, well, that's not actually that far off. The WRT32X takes all of the successful components of that highly rated router, and puts them in a gamer-centric router with a custom firmware that's extremely easy to navigate and a very subdued and attractive visual design. You will be paying a premium for this repackaging, but if you're looking for reliable ping performance that online gaming requires, the Linksys WRT32X takes one of the best routers and tailors it to your needs.
Read the full review: Linksys WRT32X Gaming Router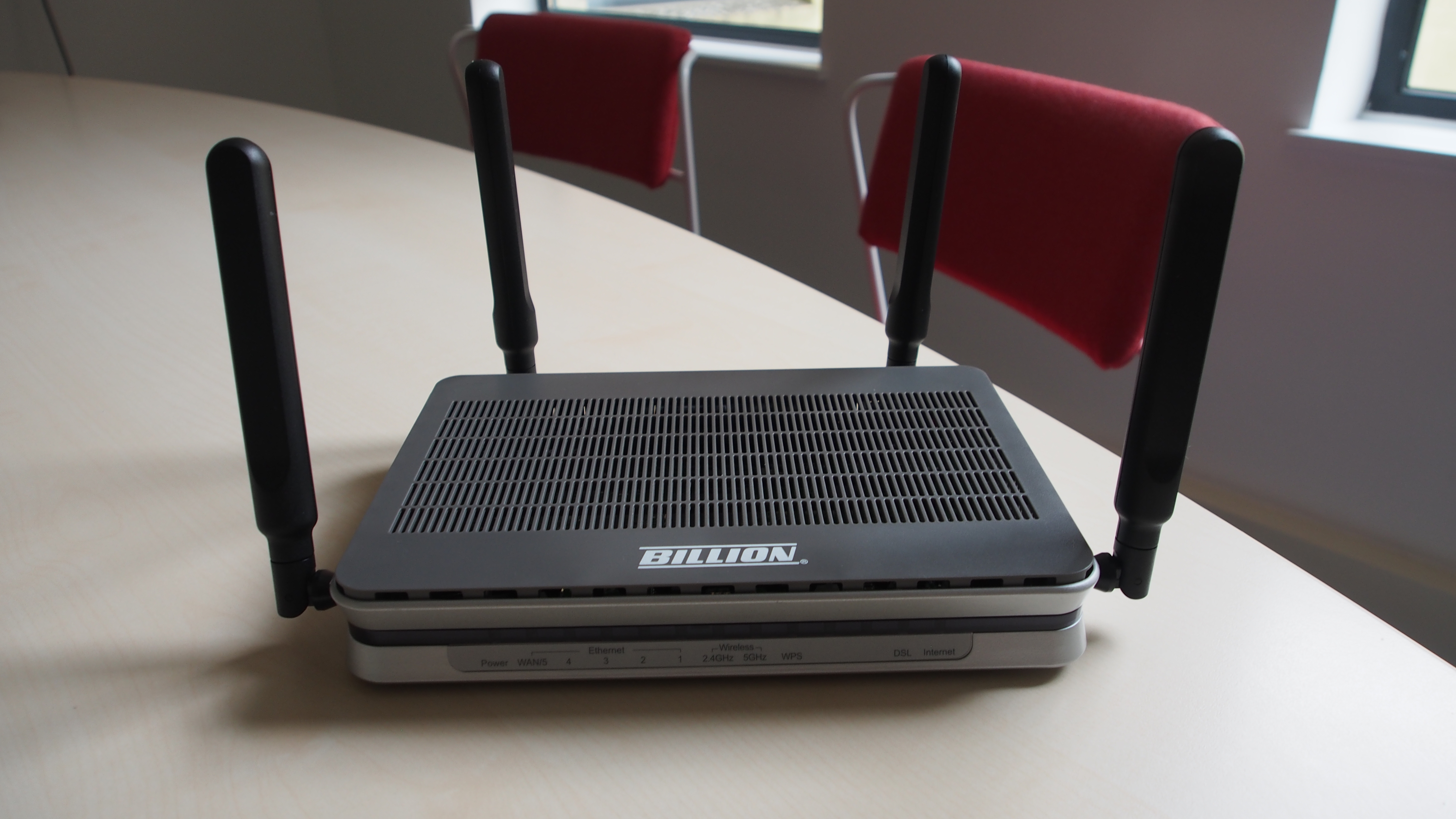 Billion has done it again and delivered the fastest router it's ever released. Boasting a throughput of 2,400Mbps over both a 2.4GHz and 5GHz band, the BiPac 8900AX-2400 is a beast – even if we wouldn't consider it aesthetically pleasing. In lieu of a dated interface, this router features a wide range of ports for added storage down the line on top of integrating a state of the art ADSL2+ modem.
Read the full review: Billion BiPac 8900AX-2400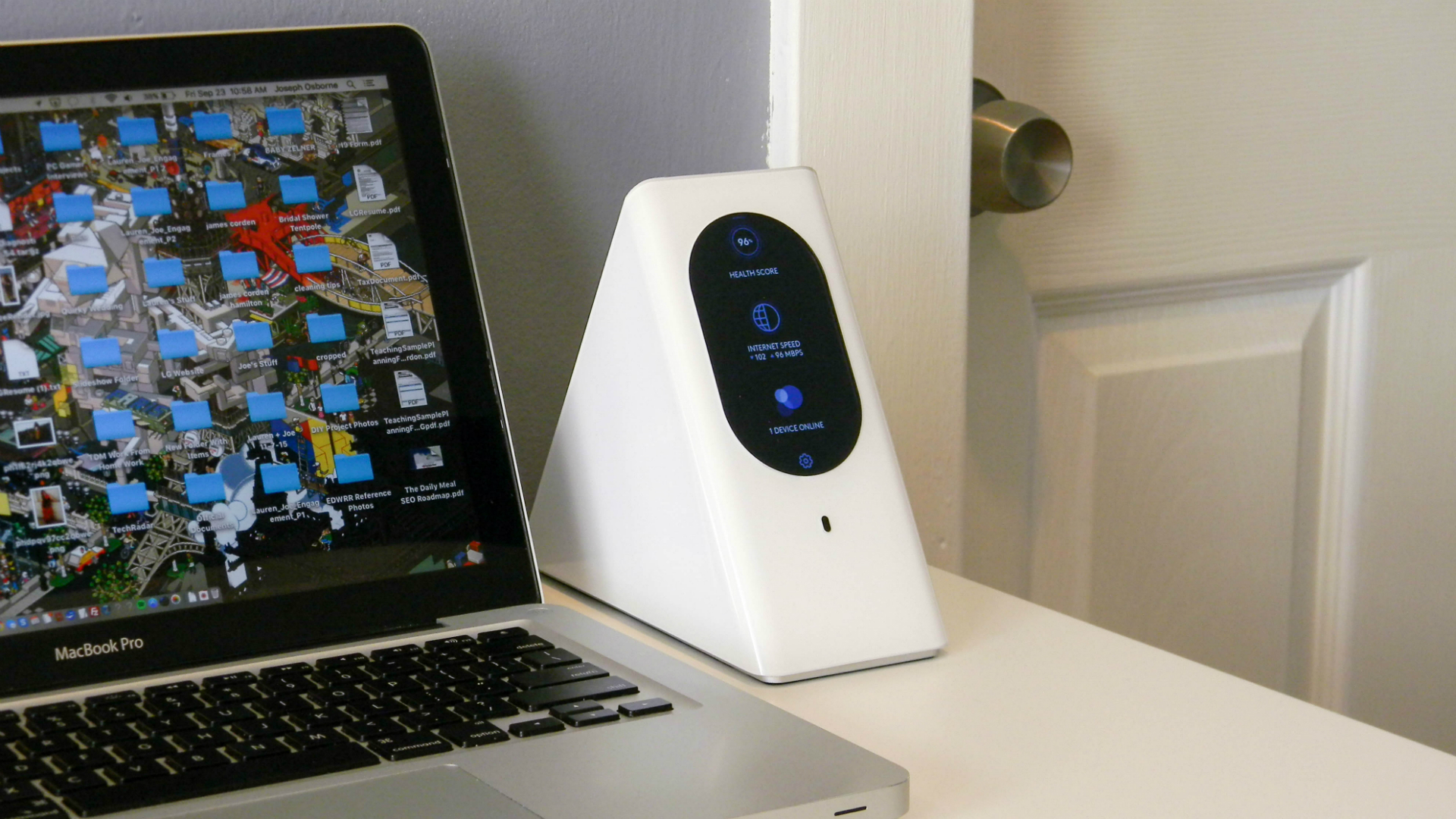 For those of us still clinging on to those wireless modems rented out by our ISPs, the Starry Station makes Wi-Fi a breeze without handing over piles of cash every month to a greedy conglomerate. Not only is it fast, boasting download speeds that are usually around the same as a Verizon FiOS stock router, but the Starry Station is also beautiful – enough so that you won't feel the need to hide it away in a cabinet, obstructing its signal. Plus, it manages to avoid those pesky numerical gateways that no one wants to memorize.
Read the full review: Starry Station
This product is only available in the US as of this writing. UK and Australian readers: check out a fine alternative in the Linksys Velop.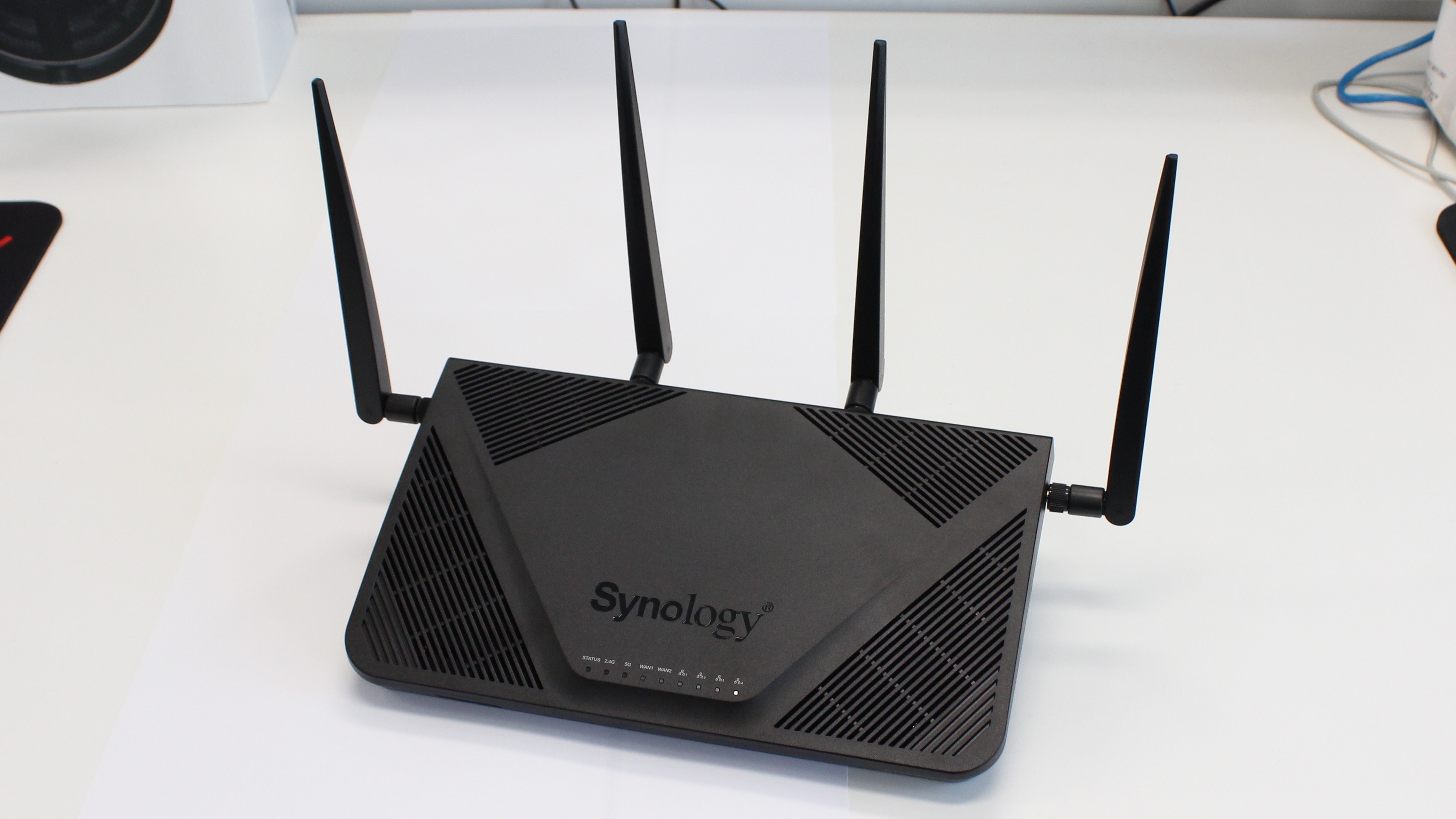 It's not everyday you encounter a router that doubles as an NAS, or network-attached storage device – a type of server box that allows you to store and access files over your local internet connection. The Synology RT2600ac, on the other hand, combines the best of both worlds, going as far as to deliver third-party applications such as VPNs and DLNA media servers. There's even Apple Time Machine support for over-the-air Mac backups.
Read the full review: Synology RT2600ac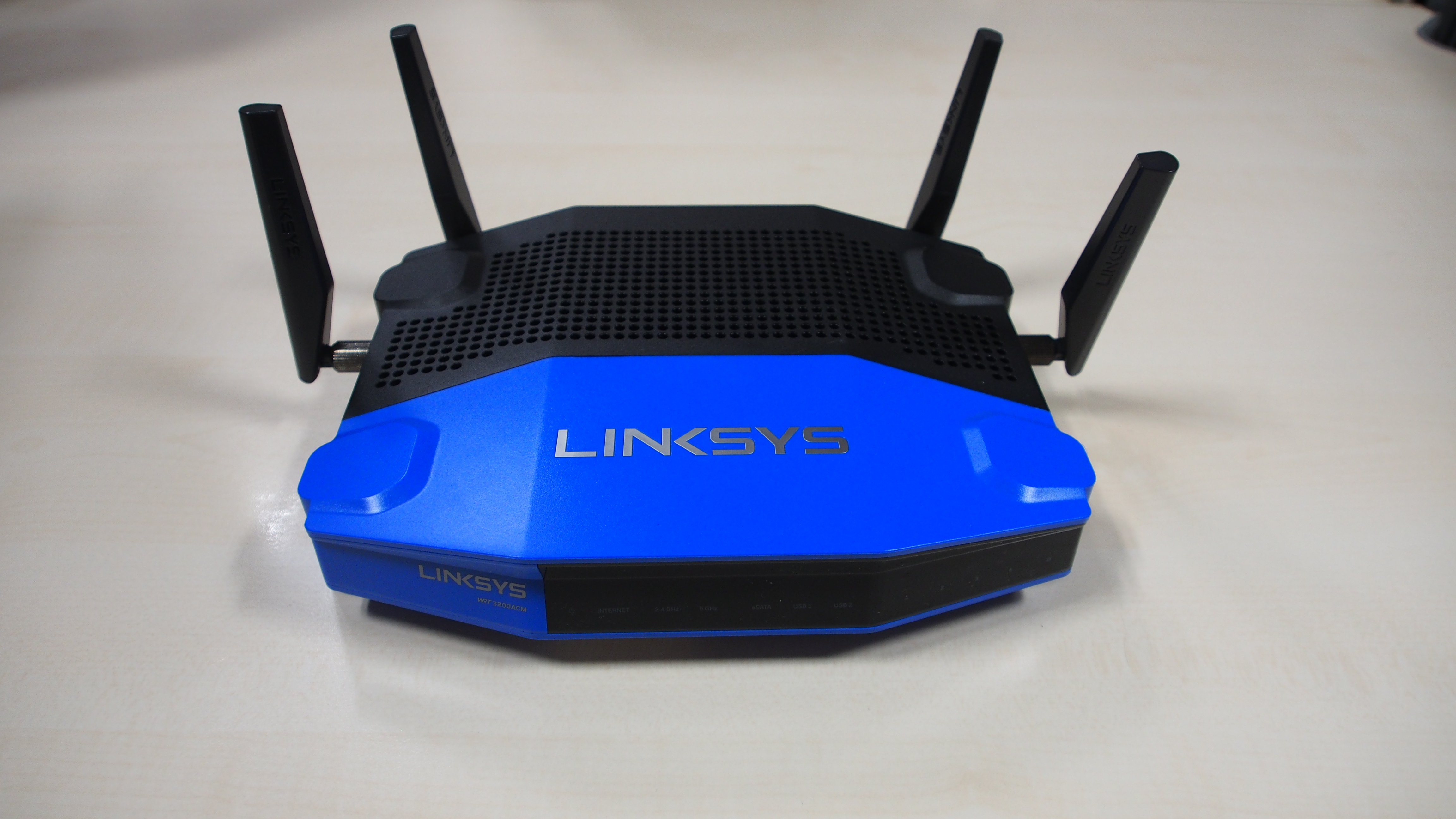 While it may look like a relic of some bygone age, the Linksys WRT 3200 ACM is the antithesis of wireless mesh systems. By compromising on looks, Linksys was able to build a versatile wireless router aimed at traditional PC enthusiasts, without compromising on modern performance. Giving you limitless control over your wireless network connections, whether you want to toggle on and off guest connections or prioritize media devices, the WRT 3200 ACM is one of the best wireless routers you can buy today.
Read the full review: Linksys WRT 3200 ACM
This product is only available in the US and UK as of this writing. Australian readers: check out a fine alternative in the Synology RT2600ac.

Joe Osborne, Bill Thomas and Gabe Carey have also contributed to this article
We've also picked out the best best wi-fi extenders of 2017